Willing to convey attractiveness of Japanese retailer. The pop up in Singapore by United Arrows Online Store wished for.
UNITED ARROWS is holding POP - UP SHOWCASE at "The Monocle Shop" in Singapore from 15th March to 4th April 2018. Customers look samples at the store and shop through its E-commerce. This event that integrated the real store and the online store is aimed at raising brand awareness in overseas. We'll deliver regarding the efforts of United Arrows in overseas markets and the highlight of the pop-up event with interview to Mr. Ken Sugawara who is the Overseas Business Promotion Department of United Arrows from the local site.
Photo : Yuhki Yamamoto
Coordinate : Saya Oshima
Text : Ayako Tada
Illustration:Masashi Uno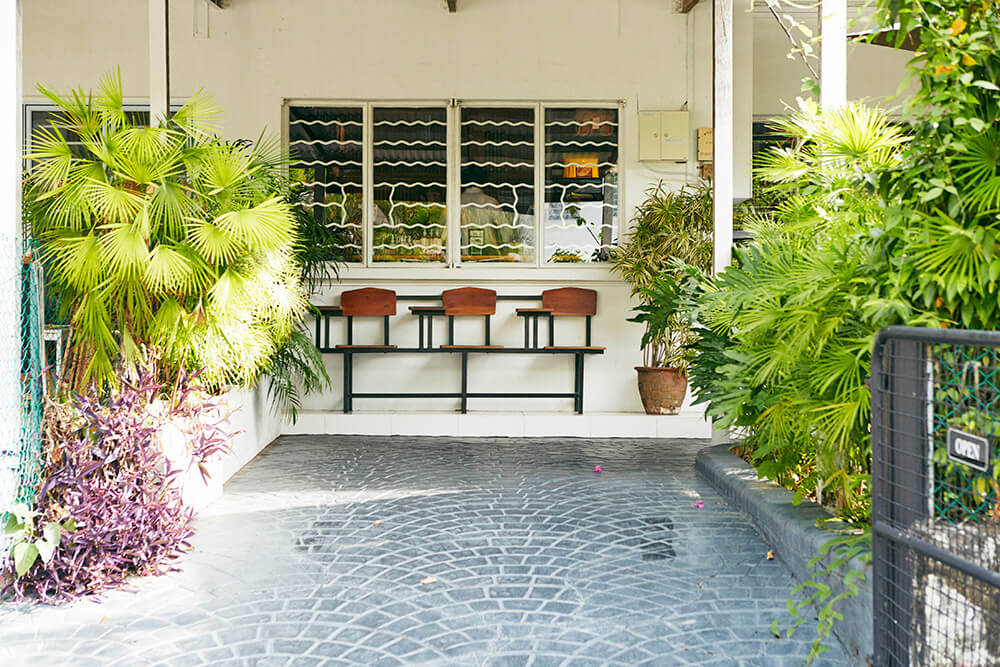 For business in overseas, the point is how to convey the brand itself and its goodness in a short time.
− Before asking about the circumstances leading up to the pop-up event in Singapore this time, please tell us about United Arrows actions in overseas.
We have 4 retail stores in Taiwan. In addition to that, two wholesale partners in Hong Kong. We are also distributing to the United States, UK, Hong Kong and others. Up to now, overseas customers could only purchase products at the actual shops, but in June 2017, we added a purchase agent service called "Buyee" for overseas residents to our "UNITED ARROWS Online Store". By doing this, we launched services for overseas customers so this makes it possible for more overseas customers to enjoy shopping our products.
− When doing business overseas, is there anything you are trying to keep in mind?
Our keywords are "Human · Product · Place". I care about each of these three with high quality and balanced development. When doing business overseas, same products can be delivered from Japan or directly from production site and even in the case of Place, same environment can be created if the resource like design drawing and material can be obtained. However, ultimately Human is the one who delivers our products and interpretation of the world to our customers. Since we need to hire local staff and train them, it's important to always proceed while discussing with the local staff on how to maintain a high level of customer service.
− I suppose there are many things to get noticed or learned by doing business with the local staff.
Indeed. For instance, in Taiwan, the honor of women and elderly people is stronger than that of Japan, so the behavior to customers is more natural. I feel that it will be possible for us, Japan to provide better space or services throughout the whole society by feeding back such natural kindness. Also, I realized once again that there is little sense of secure feeling or recognition as United Arrows that we've been building in Japan when we go out of the country. Therefore, in overseas efforts, I think how to communicate our brand and its goodness in a short period of time is very important.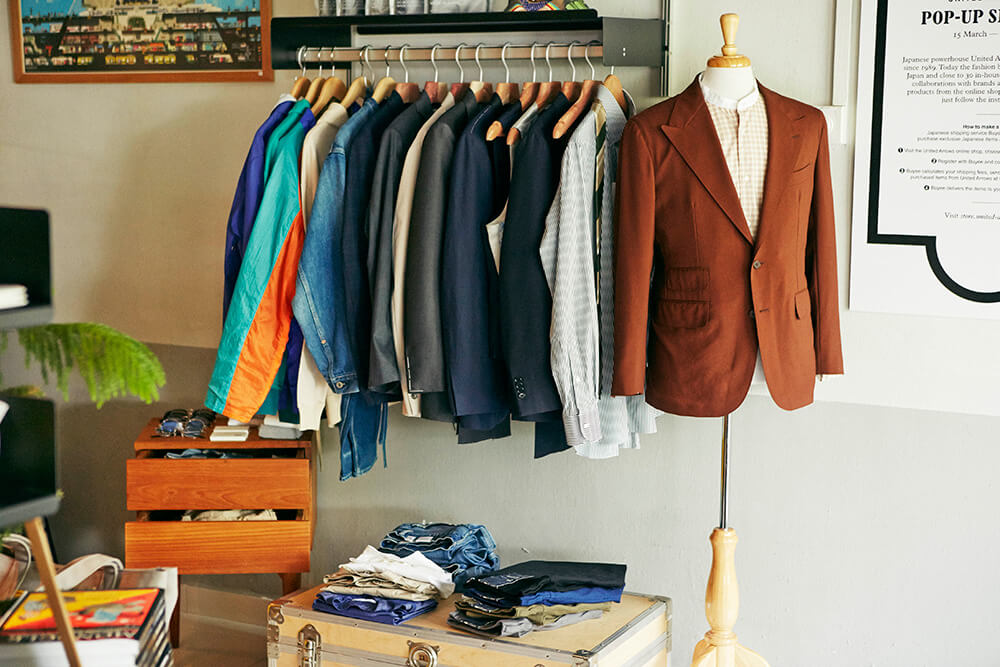 − I see. You'll be required different approaches to business in Japan with about 30 years of experience.
This popup event is exactly part of that. It is an event to let overseas customers know that they can purchase items of United Arrows through online store.
---
The event using an online store in order to maintain ongoing communication with overseas customers.
−Please tell us more details about the popup event.
This event collaborates with the global media "MONOCLE". We borrowed a part of space of the "The Monocle Shop" Singapore store and displayed sample items of our brand. Customers can look and touch samples, get to know about the brand, see more items on Buyee, and consider purchasing.
−It seems that real store and online store are merged. While maybe there is a dilemma that you cannot buy items right there……
We also thought that might cause trouble. Lol However, we thought that it's more important to build continuous communication with costumers by raising awareness of our online store rather than a single time association during the event.
− Any reasons for choosing Singapore? By saying that, though I'm aware of Singapore and Malaysia are huge EC market in the Southeast Asia region as these two countries account for half of the market share, I think that it's still a small market compared to rest of the world.
There are two reasons. One is that the reaction to information on the Internet is very high in Singapore. Yasuto Kamoshita, the creative director of , and Motofumi Kogi, the director of were awarded a prize of "Best New Menswear Designer 's" of US Men' s Fashion Magazine "GQ" in October 2017. At this time, we posted their interview article on the website. Published in bilingual languages ​​of Japanese and English, many reactions from Singapore were obtained. So, paying attention to Singapore and thinking that strategy to do something on online platform is effective. The second is an increased number of visitors to our stores in Japan from the Southeast Asia regions. We are aiming for the spread effect to the entire Southeast Asia by having popup in Singapore.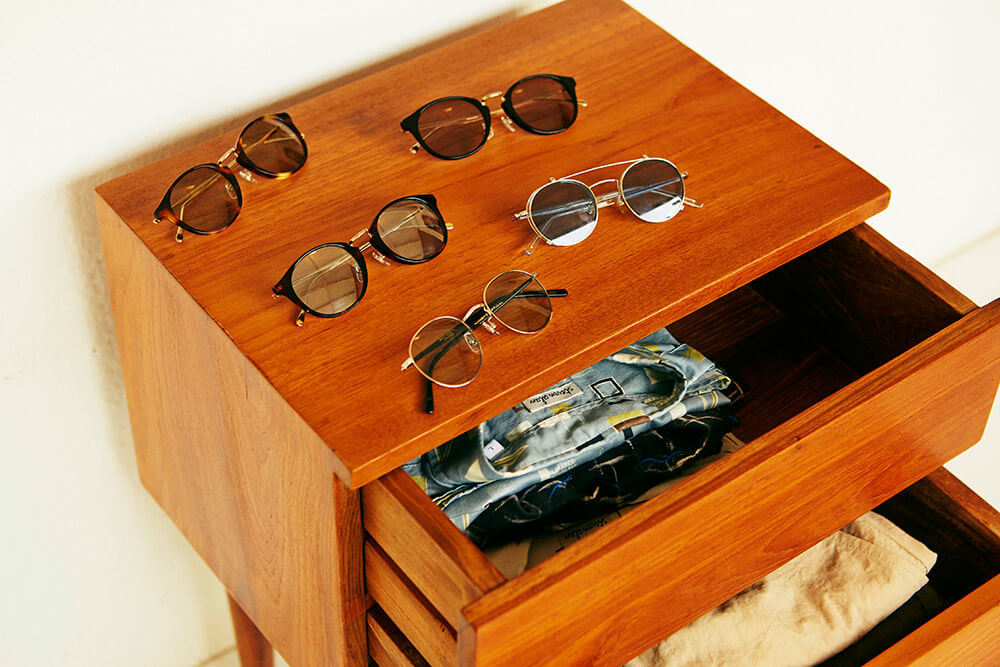 − I see. Partial space of "The Monocle Shop" will be a show case of the whole United Arrows. What sort of brands or items did you bring?
In addition to our major labels of , and , we've selected men's items from award prizing Kamoshita' s for high-sense MONOCLE fans. The Holland Village district that "The Monocle Shop" located used to be an area where British soldiers lived and still many westerners have residence, so we had that local image in our mind and selected items like light suits that match to the climate.

"We have suits, or items of sports taste. Such a rich variation is uniqueness of the United Arrows. Since each item have various touching points behind creation, we'd like to tell that stories to our customers soon. The cute lucky cat's figurine they brought in is going to be a clue to start having the conversation with customers "(Herman Shan, staff of The Monocle Shop)
---
Japanese point of view that is raised in different cultures from Western countries should be fresh in the eyes of overseas customers.
− Please tell us if there's keywords of selecting items.
Since we are a retailer based in Japan, we have narrowed down to those produced in Japan or those using Japanese materials. It doesn't excessively highlight craftsmanship, but appealing slightly different finish and mood to western brands in colorway or final texture of materials or careful sewing. In particular, we wanted to bring attentions to high functional materials, for example, the material jointly developed with Komatsu Seiren seems to be a natural wool at first sight, but in fact it's a synthetic fabric loaded with moisture absorption, quick drying function and also water repellent function. It should suit the hot and humid Singapore climate and its fashion scene.
Customers saying, "Where are the items of United Arrows?", the first day of popup. Many of them were interested in jackets, pleased to find its constructed form and lightness, or checking the size for online purchase.
− Recently in Singapore that is overemphasis on academic qualifications, the degree of interest in manufacturing with craftsmanship is increasing among young generation. So, such technical parts of Japan are likely to draw strong interest. What kind of other "value" Japanese retailers can offer overseas?
I think it's our way of interpretation. Since the point of view differs depend on each country, Japanese point of view that is raised in different cultures from Western countries should be fresh in the eyes of overseas customers. Speaking of our company, what we are best is the proposal of styling. We carry from reasonable casual items to over 100,000 yen formal items at stores and our point of view that can arrange across sports × military or formal × sneakers in a well-balanced manner, in multiple stores level rather than individual shop, is a very special thing compared to the world.

Popular clothing store in Singapore "COLONY CLOTHING" carries the house labels of United Arrows. "United Arrows is recognized as one of the brands rather than one of select shops in Singapore like this orange color is unique to United Arrows or this brown is very like Kamoshita, etc. So, we are focusing on selections with clear minds, those that can resonate with the feelings of makers. United Arrows brand obtain support from overseas customers who seek the next level of "cool, but easy to understand". (Kozo Kawamura, Director of COLONY CLOTHING)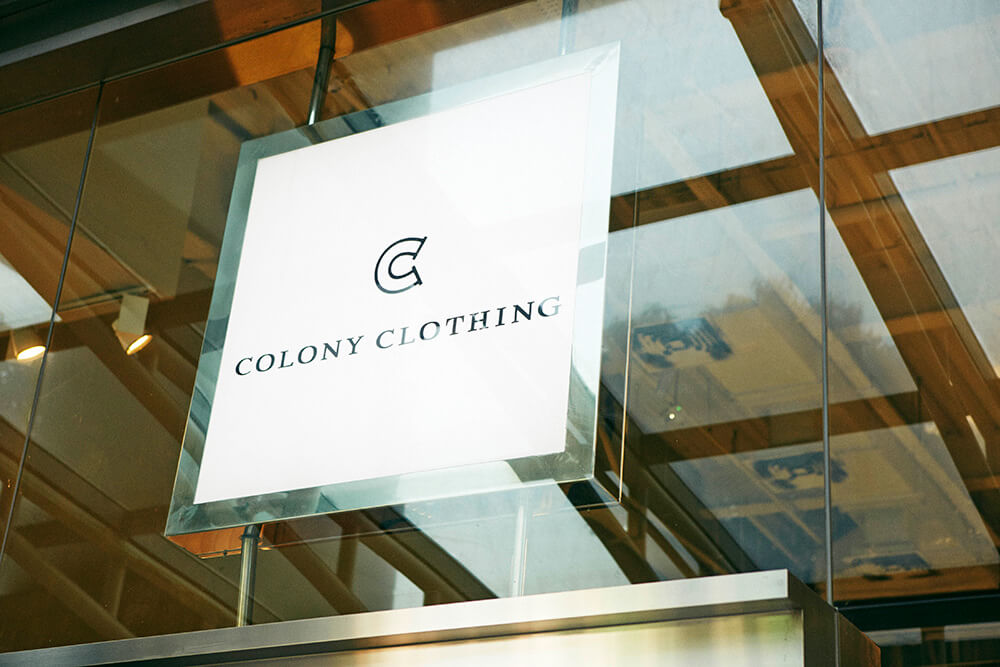 COLONY CLOTHING that internationally selects items on the theme of "jet-setter" and "luxury resort". "The popularity of Japanese brands is rising with the trend." (Mr. Kawamura)
---
− Do you have plan to enhance overseas business efforts in future like this popup?
We would like to test what kind of reactions we can gain in which countries or areas. Based on the results of Taiwan and this time, we'd like to properly propose to places where there is demand, regardless of Asia, Europe or the United States.
INFORMATION
COLONY CLOTHING
Address : 83 Clemenceau Avenue #01-37 UE Square Singapore 239920
Tel : +65-6733-1173
Opening Hour : 11:00〜20:00
https://colonyclothing.net/
PROFILE
Masaru Sugawara
Head of the overseas business department, administrative strategy department of United Arrows
SHARE