Ran Tondabayashi + Another Edition: The story behind the collaboration
With spring 2016 comes the 15th anniversary of the founding of the "Another Edition" brand. Marking this anniversary with a collaboration, Another Edition has chosen as a partner the artist of the moment, Ran Tondabayashi, who has put out a succession of hit illustrations and collages on Instagram. Ms. Tondabayashi's works are cute and poppy, with just a little bit of grit, which makes them irresistibly "KAWAII!" Ms. Tondabayashi and the Creative Director of Another Edition, Ms. Koude, happen to be longtime friends. The items created through this collaboration are the result of the pair's mutual encouragement of each other's sensibilities. We had a relaxed talk with this duo, getting details including the sequence of events between the day they met and this collaboration, and even their views on romance (?).
Photo_ Kengo Shimizu
Text_ Maho Honjo
What happens when the talented pair's inspiration starts to take shape?
Koude: We first met when we were introduced by a common acquaintance, a stylist. That stylist said, "You want to go for a dinner? I know an interesting girl to introduce you." Looking at Ran's works, I was concerning, "Are we going to be able to have a general conversation? What if she's eccentric? lol"
Tondabayashi: I remember being really nervous, "Another Edition? And the director, at that???" But in the end it turned out to be an incredibly fun time. We got along well from the beginning. Is that so?
Koude: So, when I had come up to a plan for the 15th anniversary, I immediately wanted to ask Ran for our collaboration. I'd wanted to work with an artist making a feel of "culture", and more than anything, when I post Ran's works on Instagram, always the great responses were appeared. I felt our customers like her art pieces, this would be the way to go, and at Ran's exhibition in last fall, I approached her about our collaboration.
Tondabayashi: At the time, I'd made simple items like t-shirts, but I was starting to think to be able to make something a little more substantial. I don't think what items are fitted for my own artwork, but when I passed my sudden ideas on to Koude like, "It might be fun if we put some pearls with this," or, "Hmm, how about socks?", she said they were interesting, and the lineup was fixed easily, I think.
Koude: It was this clutches, I'd told Ran that what I particularly wanted to try making. The plain canvas types had always been great hit, so I thought trying to put any Ran's graphics on those.
Tondabayashi: And, it was a perfect fit! But also, what I meant to make what I want to make, without too much conscious of brand's identity. I might lose the whole direction if I once lose my own convictions.
Koude: What I kept in mind was, first of all, "Is it attractive as a product?" And then, "Is this something the artist would like?" Either way, one reason why things went so smoothly was that Ran herself was in her twenties, and was the life-sized of Another Edition.
Tondabayashi: I even ordered some clothes at Anothe Edition's exhibition. Hey, that includes the dress I'm wearing today. I'm really grateful to be able to have the chance to work with a brand those value is likely to my art sence, ant that have my field of work expanded.
---
They both like art venues, and just a little bit of grit.
Tondabayashi: Koude, you know a lot about art, right? Where do you study?
Koude: I learn on the job as director, but I also love going around to museums and galleries.
Tondabayashi: Speaking of which, what's your favorite museum?
Koude: My number one favorite is the Halle Saint Pierre, in the Montmartre district in Paris. There's a magazine specializing in outsider art called "HEY!" that holds exhibitions there. Their exhibition books, and of course the magazine itself, are really beautiful. It's a must-visit if you go to Paris. They have some slightly grotesque pieces as well, but everything including those is the best, so I hope you'll see it!
Tondabayashi: lol!She's always telling me about things excitedly like this.
Koude: But on the other hand, Ran, I think you create art not from knowledge, but from your sensibilities. You've always been surrounded by great people with great talent. Your godfather is Ike-chan from Rekishi. You've handled the design for tour merchandise for artists like Kaela Kimura and Tokyo Ska Paradise Orchestra.
Tondabayashi: I originally worked in sales, but since there were a lot of great people around me like Ike-chan who were doing what they loved as their jobs, I was always thinking, "I want to do something like that too." When I was 25, and told people I wanted to do pictures, everyone just said, "That's great. Go for it," and so I went on from there. It was probably good that I started without thinking about anything.
Koude: Your works have that sweetness you get from a woman's point of view, and also a bit of grit. It's a feeling that's a little on the edge. They're not just cute; I think they have that outsider aspect that's really cool.
Tondabayashi: Thank you!
Koude: When you're making art, do you start by just moving your hands?
Tondabayashi: When I try to decide what I'm going to draw or make, the piece becomes stiff and it doesn't go well. "Today, sunny-side-up eggs are on my mind." "Today, flowers are on my mind." When I have things I'm thinking about like that as a motif, starting by moving my hands seems to work. At the same time, I can't stash things away. It comes out moment-by-moment, or should I say it's released. It's that sort of feeling.
---
"It's fun because I'm doing what I want to do": The sentiment that connects the pair.
Koude: What do the two of us have in common?
Tondabayashi: Haha, that we're serious?
Koude: Artists can be a bit lax, or moody, but Ran, you are serious and highly motivated. Judging by your works I had imagined you might have been a sort of flighty person, so that surprised me a lot.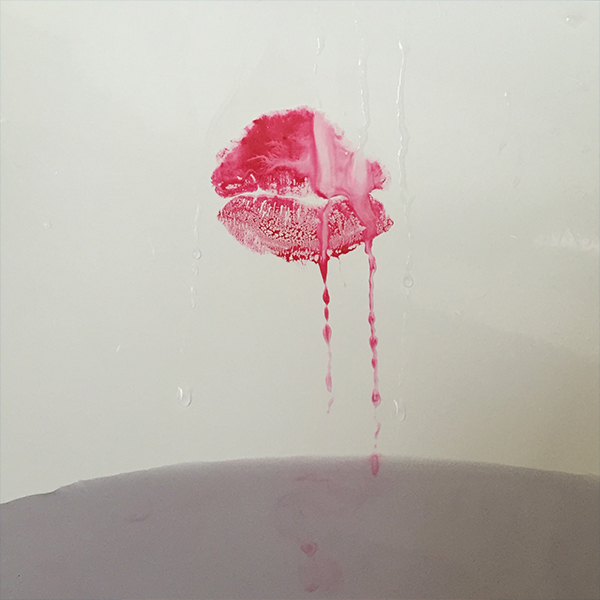 Tondabayashi: You are very serious, too. And very eager. This is about business, but it comes across that you put feeling into it, and I think maybe I respond to that.
Koude: When working with artists, it all starts with their worldview, so there's always the feeling that I want to have an understanding with the artists themselves. When we talk about that, you always have level-headed answers.
Tondabayashi: Yeah, but on matters of love, we're totally different. I'm a romantic.
Koude: I am not a romantic at all,lol.
Tondabayashi: Yeah,lol. So it's always fun to discuss things with you.
Koude: Anyway, the second part of our collaboration starts in April. That includes summery things like beach bags and flip-flops, and our makeup, which we've really been looking forward to, will be coming out. When you think of Ran, you think bright red lipstick. And we'll be putting out lipstick and blush in three colors.
Tondabayashi: I had dreamed of doing designs for makeup packages, so I'm really happy.
Koude: And you have another solo exhibition in September of this year?
Tondabayashi: This year I'd like to do something with three-dimensional objects, and three-dimensional objects that will last. Before now I've done a lot of pieces that are momentary, for then and there, so this will be new territory. For this collaboration, and the exhibition this fall, I'm doing things because they're things I want to do. I'm deciding on things I want to do without hesitation.
Koude: Doing what you want to do is fun. And because it's fun, you can give it your all. I think we're alike in being motivated that way, too.
---
The pair's ideas, feeling of culture are taking shape.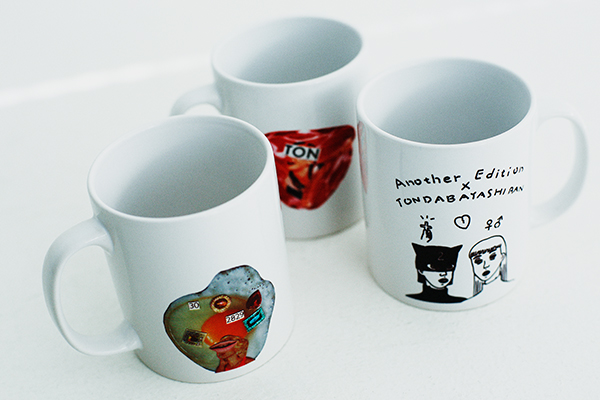 Mugs
Socks, pearl accessories
INFORMATION
PROFILE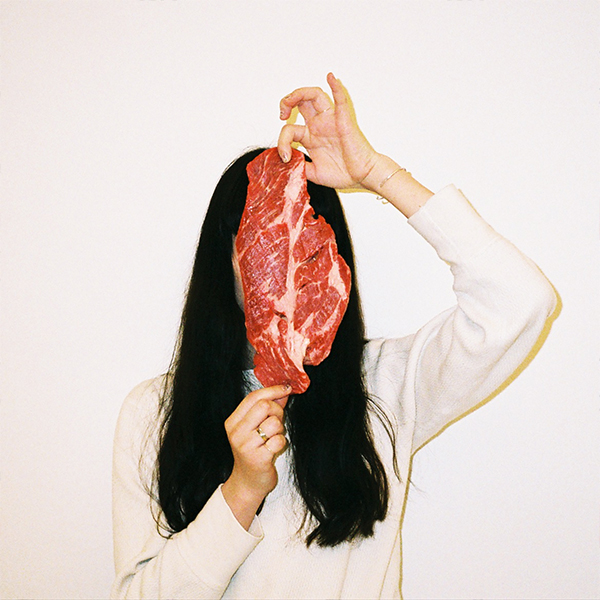 Ran Tondabayashi
Born in 1987. She continuously posts new pieces, including illustrations and collages, on Instagram where she already has 18 thousand followers. She is based in Tokyo and has been hailed as a next-generation artist-to-watch. A feature of her work is combining pop visuals with a touch of vitriol. She worked on the design of tour merchandise and other items for Kaela Kimura and Tokyo Ska Paradise Orchestra.
Naoko Koude
Creative Director of Another Edition. Born in Nara in 1984. Joined Another Edition in 2008 as a Designer and was in charge of original labels in Another Edition. She has been in her current position since 2015. Her hobbies include camping and live music. She's a "subculture girl" that loves music and art.
SHARE