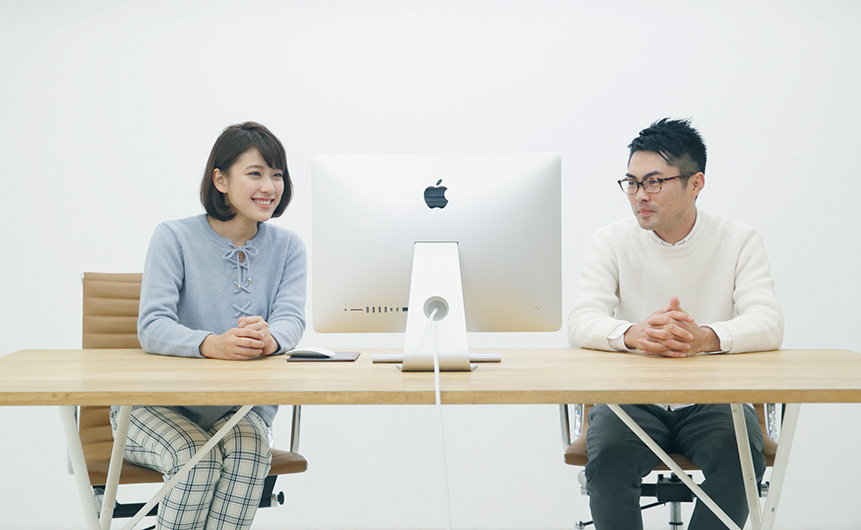 Geeky Girl Approved! The Smart Way to Enjoy Online Shopping
Year by year the number of customers who think of shopping at an online store in the same way as they do shopping at an actual store is increasing. The number of online stores has grown accordingly, providing the foundation for the diversification of shopping. Online shopping is on the way to becoming the new standard in shopping. What online features will enable customers to shop smarter and with more enjoyment? Shintaro Aikawa, manager of United Arrows' e-commerce operations, explains the smart way to use the company's online store to Ayaka Ikezawa, graduate of Keio University's Shonan Fujisawa Campus and geeky girl who has caught the public eye as "the actress that can program."
Photo_Takeshi Wakabayashi
Text_Yuichiro Tsuji
What is the groundbreaking "Virtusize" service on the online store?
Ikezawa: It might be the scientific thought process that was ingrained into me, but since my days as a student I've preferred online shopping (with its at-a-glance layout and time-saving product search feature) to shopping directly at a store. For this and other reasons I shopped online quite frequently, and if I saw something that looked cute I'd just guess the size right then and there by feeling. So when the item finally arrived it often didn't fit. Every time this happened I'd think "I don't want to shop online anymore; I'm too afraid," but then I'd come around and think "But it is convenient… I'll try it again," like a cycle.
Aikawa: We often hear from customers that it's hard for them to shop online because they're afraid of getting the size wrong. To alleviate some of this uneasiness, we at United Arrows have implemented a new service called "Virtusize."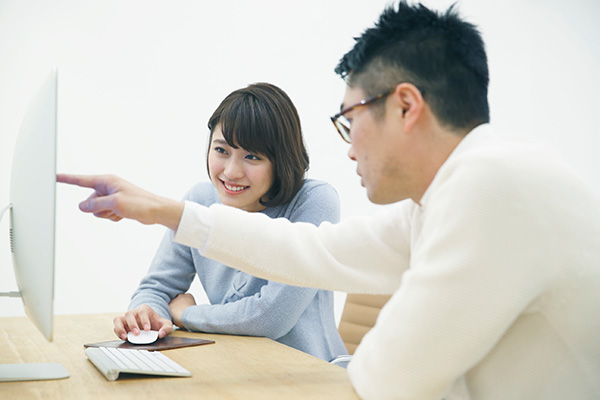 Ikezawa: Just hearing the name I'm impressed (laughs). What kind of service is it?
Aikawa: As its name suggests, Virtusize lets you "virtually compare clothing sizes" on your screen by superimposing something you already own with an item you're interested in from our online store. Select an item and click the "check size" icon and text fields will appear for bust, length, sleeve length, and other measurements. Then, measure a piece of clothing that fits you nicely and type in the numbers. A silhouette will appear over the item on the screen, allowing easy visual size comparison. What's more, you can compare sizes with items you've already purchased from our online store, saving you the trouble of typing in the numbers.
Ikezawa: Whoa, that's amazing! That really takes away the fear of ordering the wrong size. It's exciting being able to try out such high-tech features. I bet this system must've been hard to make. It's even fun just to look at. From now on when I shop at the online store I'll be sure to use "Virtusize" before I buy! Looks like I can say goodbye to the disappointment of getting something online that doesn't fit.
---
It's Also Easy to Check Product Availability and Try on Items at a Store
Aikawa: After seeing an item they like online, a lot of our customers prefer to actually try it on at a store before purchasing it. The United Arrows online store allows customers to see which items are in stock at what store at the click of a button. Try clicking on the "Search All Domestic Stores" icon next to a product you like.
Ikezawa: Oh, wow! I can see the availability for every store in Japan at a glance.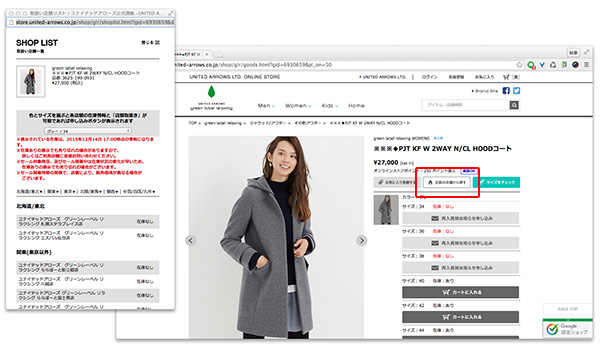 Aikawa: Even if an item isn't available at the store closest to you, it may be possible to have it delivered to that store. We can hold it for up to one week upon arrival, saving you the trouble of going to a far-away store.
Ikezawa: Now that's something to be happy about. When I go shopping I often hear, "We don't have that item in stock, but it's available at store XYZ. Would you like to have one shipped here?" But with this system, I can save time by having it shipped before I even go to the store.
Aikawa: Of course, when you see an item online and have it shipped to a store, you can cancel the order if you try it on and decide you don't want to buy it after all. I hope having heard this you won't hesitate to use our service.
Ikezawa: Maybe I'll take you up on that, and from now on when I see something I'm interested in online—even if I'm just a little interested—I'll have it sent to a store nearby (laughs).
Aikawa: Please do (laughs). By the way, this isn't available on the computer, but if you use our online store's app on a smartphone, it'll display the distance between your current location and our stores.
Ikezawa: It really does! That's also a useful feature. And since I can see the distance to the nearest store, it'll likely save me time- something me and my scientific mind are always trying to accomplish (laughs).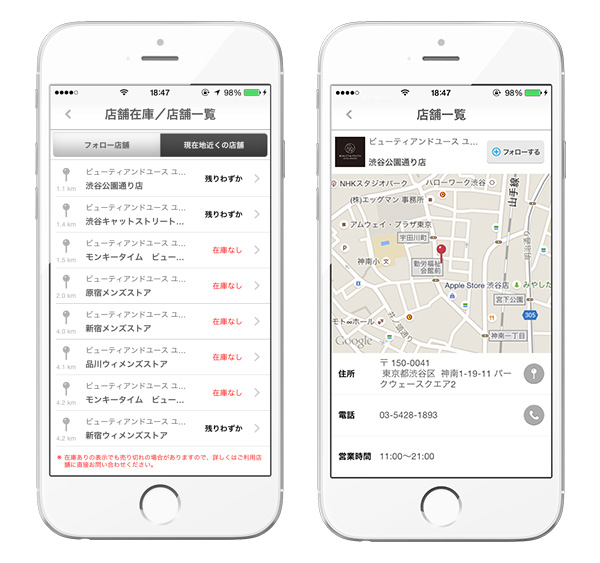 ---
Shared Points are Another Plus
Ikezawa: I see that points are shared between online and in-store purchases!
Aikawa: Of course. With United Arrow's shared points system, you can earn points from both in-store and online purchases. You can redeem your points for gift cards, which are also good in-store or online.
Ikezawa: That's great! Allowing customers to shop both in-store and online with no points wasted is a really honest way to do business.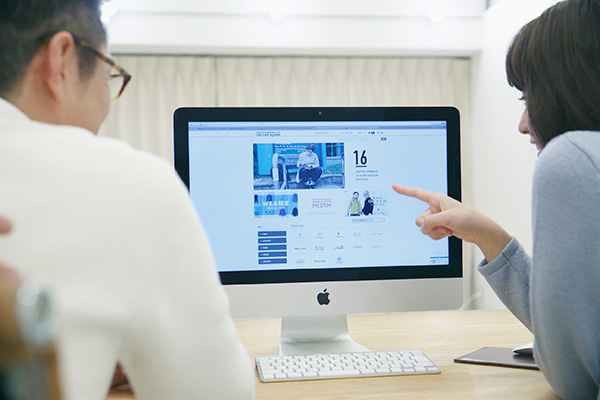 Aikawa: I'm honored to hear you say that. Before the internet was so prevalent, there was no other option but to go directly to the store to shop. But recently, more and more customers shop at online stores about as frequently as actual stores. One benefit of online stores is, unlike regular stores, customers can browse products 24 hours a day. Many people, I think, are busy during the day and don't have time to go to a store. So I believe that what we at United Arrows will be tasked with from here on out is to provide a fun and pleasant shopping experience that can be enjoyed by customers of diverse lifestyles. That's why I'd like to keep working to improve the convenience of our online store.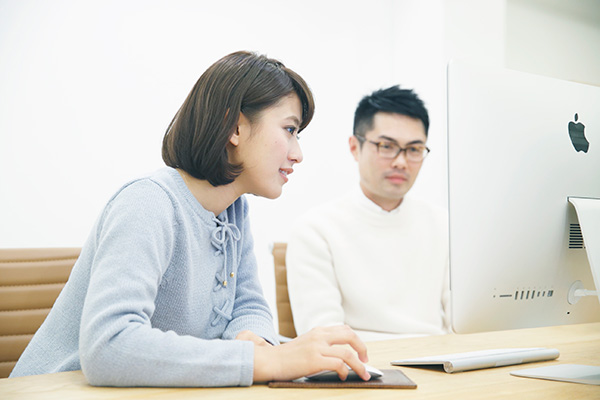 Ikezawa: I've always been on the open side when it comes to online shopping, and hearing about all of these convenient features, I feel like the hurdles to using the online store have fallen even lower for me. I can imagine all the hard work that went into making an e-commerce site with such practical features (smiles wryly), so I'm going to use it a lot more than I did before. Thank you so much for explaining everything to me today.
Aikawa: Thank you for listening. I'm happy you've become more interested in online shopping.
INFORMATION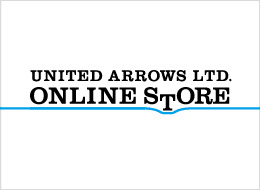 PROFILE
Ayaka Ikezawa
Born in 1991 in Tokyo. In 2006, won the Special Judges Award at the sixth "Toho Cinderella" Audition and made her film debut in Rough. Was also active as a model. In 2014, graduated from Keio University's Faculty of Environment and Information Studies. As a celebrity she now appears on stage and in commercials. She has caught the public eye as an actress who can program, and is sometimes called "The Ruby Goddess." She also serves as main MC for NHK Educational TV's high-school lecture program Society and Information, airing Thursdays from 2:00 p.m. to 2:20 p.m. (new episodes air biweekly)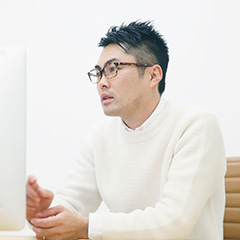 Shintaro Aikawa
United Arrows Ltd. Department Manager, Digital Marketing Department, Business Support Division Born in 1976 in Saitama Prefecture. Joined United Arrows in 1999. Worked in the administrative divisions of logistics, systems, and store development, and in 2005 took part in the planning of United Arrows Division of the Company's store on ZOZOTOWN. Served as store's first manager until 2007 when promoted to the division's Online Shopping Section Manager. In September 2009, launched United Arrows' own online store. Later, as the Business Support Division's E-Commerce Management Team Leader, engaged in operations support and management of e-commerce for the entire company. Assigned to current position in April 2013.
SHARE